Thu 24 March 2016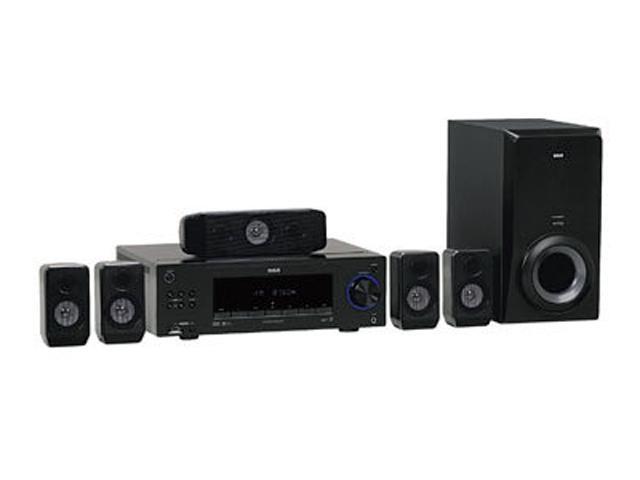 I got a RCA RT2770 for Christmas. I got it home and hooked it up by the manual and noticed a noise in the Sub. I moved the head unit farther from the tv, checked the wires, turned all the levels back to factory setting, made sure the wireless bluetooth speakers were synced up properly and currently have it completely unplugged. During movies, when there isn't anything being said or background noise it crackles. it also skips out when people start talking again...i just cant find what it could be in the manual and there isnt a tech support number that i found in there either. Any suggestions would be amazing!!
While I cannot come to an absolute conclusion as to what the problem is, my 1st thought was there may be a problem with poor grounding. If you sub is powered & has it's own three way plug, get an adapter to make the three prong plug turn into two. I had a high end amp that had some hum in the back ground & that is what the repair facility suggested I try & it worked. However, I hate to say this, but what you have there is a fairly poor quality system. It is most likely made in China (as all that sh** is) & it's using whatever the maker can get hold of cheaply. Home theater's in a box have & always will be junk to me. A true home theater is custom assembled from components specifically rated for your area. 5 speakers & a sub in a box are not it. Home theater should be treated as a hobby not a necessity.
That is what I have done for almost 20 yrs. And through tons of trial n' error, I have what now is a sweet sounding yet compact system. All of my speakers are American made, amps are made by Marantz & Yamaha, video is Sony (Blu-ray & 1080p LCD) & wiring is all custom made by Audioquest. Now, at a price tag of nearly $7K it had better sound & look nice.
But I'll be damned if I will get a HiB (home theater in a box). Also what you have is a grossly out dated system that I couldn't find for sale except at clearance places. Honestly I know it was a Xmas present, but it needs to go in the trash. The crackling & voices skipping are the cheap processors unable to keep up with the compressed audio streams from the dvd's. I don't know what more can be said dude. G'luck!
Category: Tech